About us
For the love of a unique region, for the scent of nature, for powerful flavors ... always looking, find the love, experience Puglia.

Yours Trulli

Nicole & Jeroen
After you leave the provincial road between Ceglie Messapica and Martina Franca, you will arrive at the gate of trullo "Yours Trulli" via a bumpy dirt road. The traditional trullo has been built using local materials from the Puglia countryside, but also using modern improvements such as the application of solar energy. This white stone house stands on a ridge overlooking the grassland and olive trees. The "Yours Trulli" trullo is built like a typical "Pugliese" farm and is decorated with 4 proud traditional cones. Surrounded by five hectares of grass and woodland, the trullo is an enclave of tranquility and rural simplicity.
Quote Nicole: "I have always had the dream of working the land and growing herbs and vegetables. So while on holiday in Puglia a few years ago, we fell in love with the region and decided to follow our dream. "
Quote Jeroen: "We have provided the trullo with ethnic furniture, such as in our former tea shop Teazone and the Bouteaque Hotel in Maastricht. When guests are interested in one of the furniture, they can buy it and we replace it with others. "
Quote Nicole: "This house has a very relaxed atmosphere. There are many private areas where guests can lounge when they don't feel like going out. As our main house with the living room and veranda is a bit higher, we have a great view over the landscape."
Quote Jeroen: "Our casa vacanze is a great place for couples who want to combine active days with quiet moments. It is a relaxing retreat and there are not many activities other than the pool, so our concept for families with children may be less suitable. "
Quote Nicole: "And of course we are always here to make recommendations to our guests about what to see and do in Puglia, and we can make reservations if needed."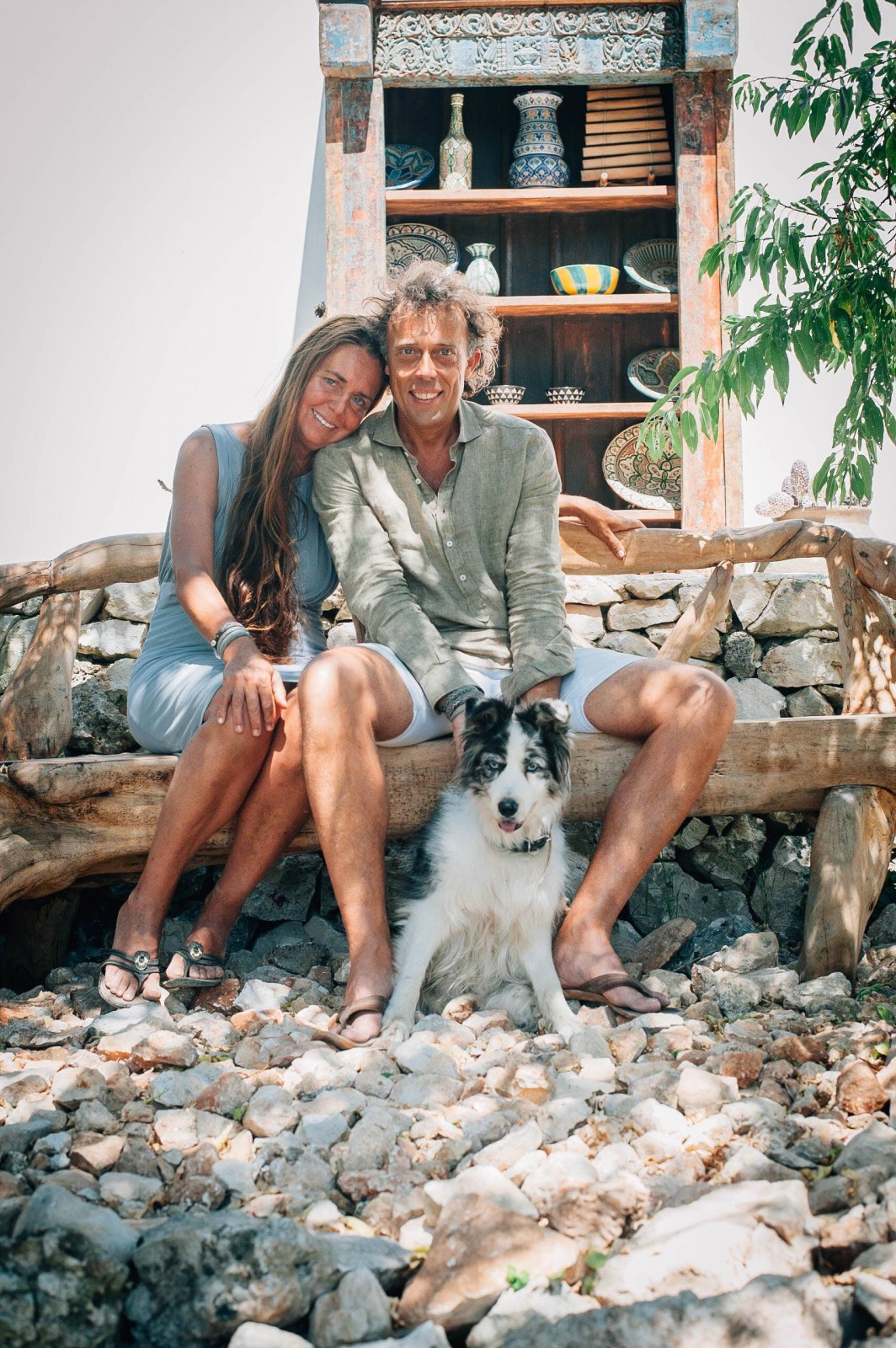 General
Spend the night
Products
Information